Attending HIMSS 2020
There are less than two weeks to go before the health care technology world descends on Orlando, FL for the HIMSS 2020 Global Conference. Whether you are a first time attendee or a seasoned veteran, I've got a few tips to help you survive the week.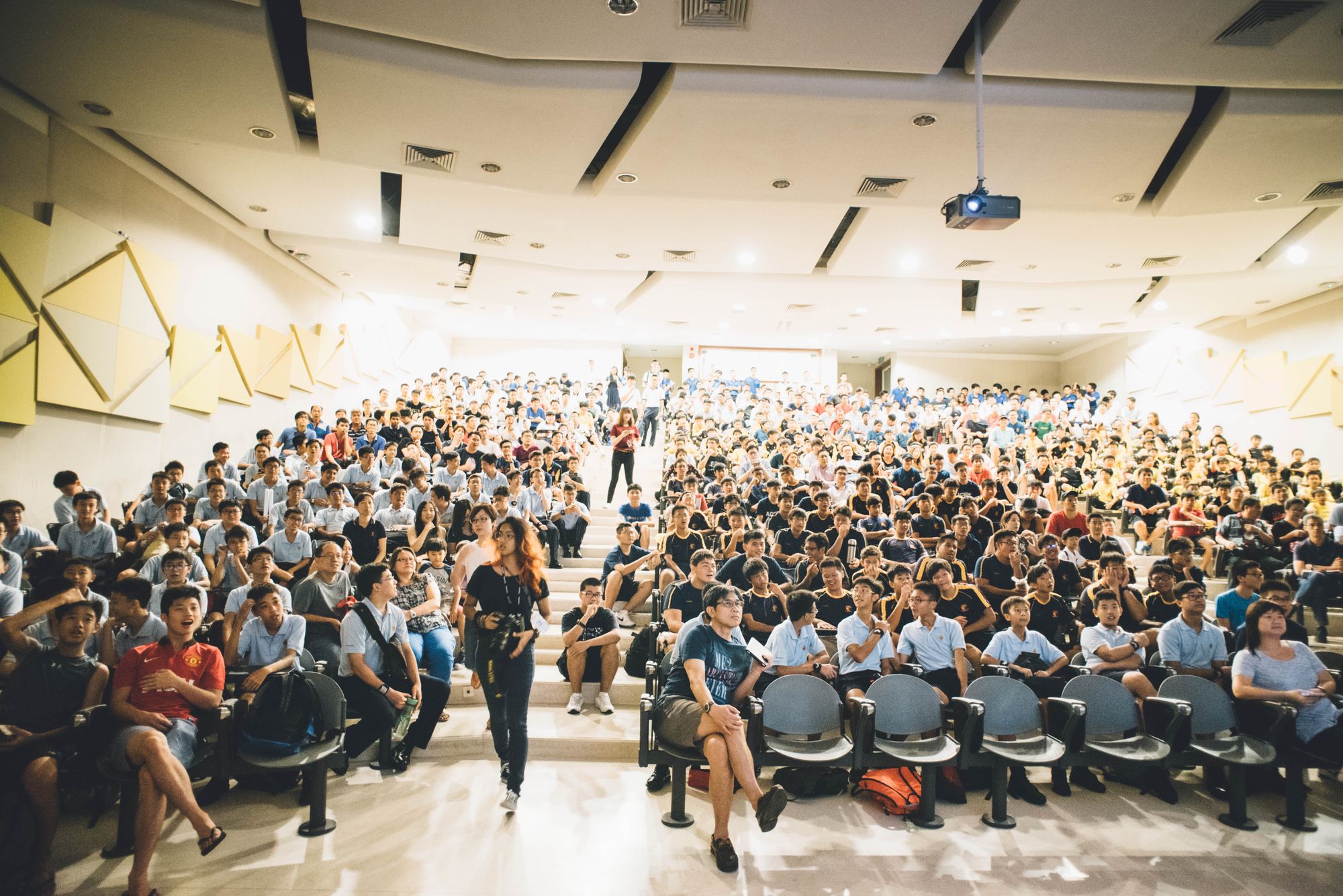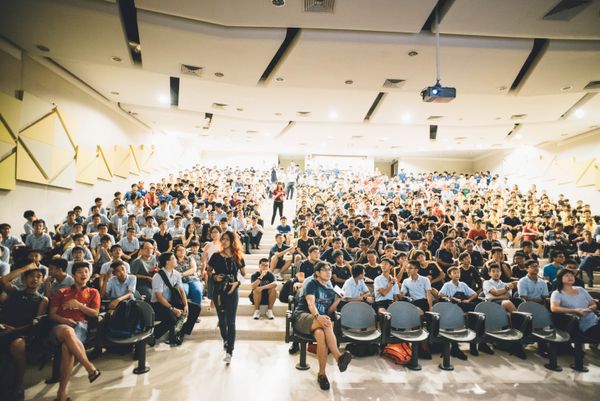 Every year the Healthcare Information and Management Systems Society (HIMSS) hosts a global conference for health information and technology professionals. A conference that brings policymakers, tech startups, healthcare administrators, and global technology giants together for five full days of non-stop activity.
This year's HIMSS conference will be held in Orlando, FL March 9-13, 2020. In total, ~45,000 attendees representing over 90 countries will convene in a single location. They will be joined by more than 1,300 vendors, including upwards of 400 startups, to discuss all things related to healthcare technology. There will be discussions on things such as policy, innovation, leadership, genomics, artificial intelligence, to name but a few.
The whole event can be overwhelming for both first-timers and conference veterans alike. It seems that with every passing year, it only gets bigger. I've had the pleasure of attending for the past few years and have put together a list of my top 10 tips for surviving the week and thriving at the event.
Top 10 Tips for Attendees
1)  Pack Smart
There is not much time for things like shopping when you are at HIMSS, so make sure that you pack everything you may need. The conference and most of the events are "business casual". In my experience, that seems to be the middle ground. There are certainly people who lean more towards the business side …. and some that lean towards casual. Your attire depends a lot on where you are in the industry and at which stage you are in for your career. If you are representing a startup, dark jeans, a Patagonia vest and a pair of Allbirds may be perfect. For an executive representing a large tech vendor or a health system, a suit may be more appropriate. As with any conference in a warm location, layering is recommended.
Regardless of the attire, your footwear will be key. The Orange County Convention Center is 7 million square feet in size. That translates into a LOT of walking. For those of you that live in heels or dress shoes, make sure you pack a pair of comfy shoes 'just in case'. (A pair you'd be comfortable walking a marathon in.) If you try to make it through the week without good shoes, you may regret the decision. I should also note, that there isn't anywhere within walking distance of the conference center to buy new footwear. If you need a pair, you'll have to carve out some time - trust me I learned this one from experience.
2)  Pick a Theme
One thing that HIMSS will not disappoint on is opportunities to learn. With 350+ education sessions across 17 categories and 1300+ vendors, the amount of information is enormous. As you can imagine, it is not possible to take in everything …. you would need far more than the 5 allocated days to even make a dent. The best way to 'attack' the event is to take a moment to decide on a theme. What is it that you are hoping to achieve at the conference. If you are there to learn, narrow your focus to one or two different threads. If you are there to network, then take the time to identify which activities/sessions the individuals you would like to connect with are most likely to attend.
3)  Download the HIMSS App
HIMSS has an app that is available for download on iOS or Android devices. It is a good idea to add this to your mobile device before you arrive. Over the past several years there have been some challenges with the app overall but it can still be helpful at times. (Hopefully, this year is different and the app works great. Fingers crossed.) The application contains a list of all education sessions available for the conference. You will have the opportunity to tag sessions that you wish to attend for review in a 'My schedule' view. Just make sure you jot down the times and locations of your planned sessions at the start of each day. As much as I'd love to say you can just pop open the app to see where you should go next …. that's a bit risky and you'll be glad you have a backup plan.
4)  Have Talking Points (aka an 'Elevator Pitch')
You will meet a ton of people. And you never know who you'll come across when waiting in coffee lines, for shuttles, at events, or while resting your feet. HIMSS is a social event, people are there to network and meet others in the industry. Be ready to say where you work, what your role is, and a few sentences that will kick off a great conversation if you find yourself chatting with contact you were hoping to meet.
5)  Pick up Your Badge Early - at Airport or Hotel
When you arrive in Orlando, you have the opportunity to pick up your conference badge before you ever get to the conference center. There will be a kiosk at the airport on the baggage claim level. (Perfect to fill the time between flight arrival and your baggage appearing on the carousel.) There are also check-in spots located at some of the host hotels. (Not all hotels have these so the airport is your safest bet.) This way you skip the long lines Monday and Tuesday morning and you can stop by the conf center location to pick up your bag and booklet when it best fits in your schedule.
6)  Find the Shuttle Stop and Schedule
Traffic in and around the Orange County Convention Center can be a challenge. If you are staying at one of the hotels with a registered HIMSS block, it's often easiest to take the shuttles. You will want to check the pickup/drop off location as well as the departure times in advance. (Note, some shuttle stops will be located between hotels.)
7)  Familiarize Yourself with the Conference Center Layout
The conference center is 7 million square feet. In other words … it's HUGE. You don't want to find yourself wandering from one end to the other even with the comfy shoes you packed. Take some time at the beginning of the week to familiarize yourself with the layout. It is not quick to get from one end to the other, so you should also factor this into your schedule. (If you are meeting with people, leave a bit of 'wiggle room' on the timing … it's easy to underestimate the travel time.)
8)  Stay on top of your Schedule
It is very easy to overload your schedule with all of the sessions and networking opportunities that exist at the conference. If there are conflicts in the schedule you have laid out for yourself, it's important to note that the education sessions are recorded and will be available online after the conference. (These are included as part of your conference registration for HIMSS members.) It can be helpful to go back to the themes that you chose earlier to refocus your attention. To keep from being too busy, I recommend prioritizing in-person meetings or exhibition floor activities. Since these opportunities are difficult to replicate later on. Make sure you also leave yourself some free time for impromptu meetings or last minute session decisions.
9)  Read the HIMSS Show Daily
Throughout the event, a daily newspaper called the HIMSS Show Daily is published to help attendees stay on top of what's happening. Some volunteers hand these out around the Convention Center as well as at some of the hotels. I find that it's a great read on the shuttle to/from your hotel. While there are some sponsored articles in the publication, there are also quite a few that will focus on some of the bigger conversations that are happening at the event. Such as policy discussions, new technology, etc. A quick glance over the headlines can come in handy during those networking conversations.
10)  Always be Mindful of your Surroundings
HIMSS attendees include the 'who's who' of healthcare technology. It is a very busy week where you will meet and/or catch up with many connections, often in a social environment. Keep in mind that the person next to you might be someone you will work with in the future or someone who knows your colleagues. Make sure you represent yourself and your organization in a positive way. Several events include food and drink and the last thing you'll want to do is make a name for yourself as the result of something you did after one too many cocktails.